The Sky
11/5/2007 7:25 pm
Monday evening.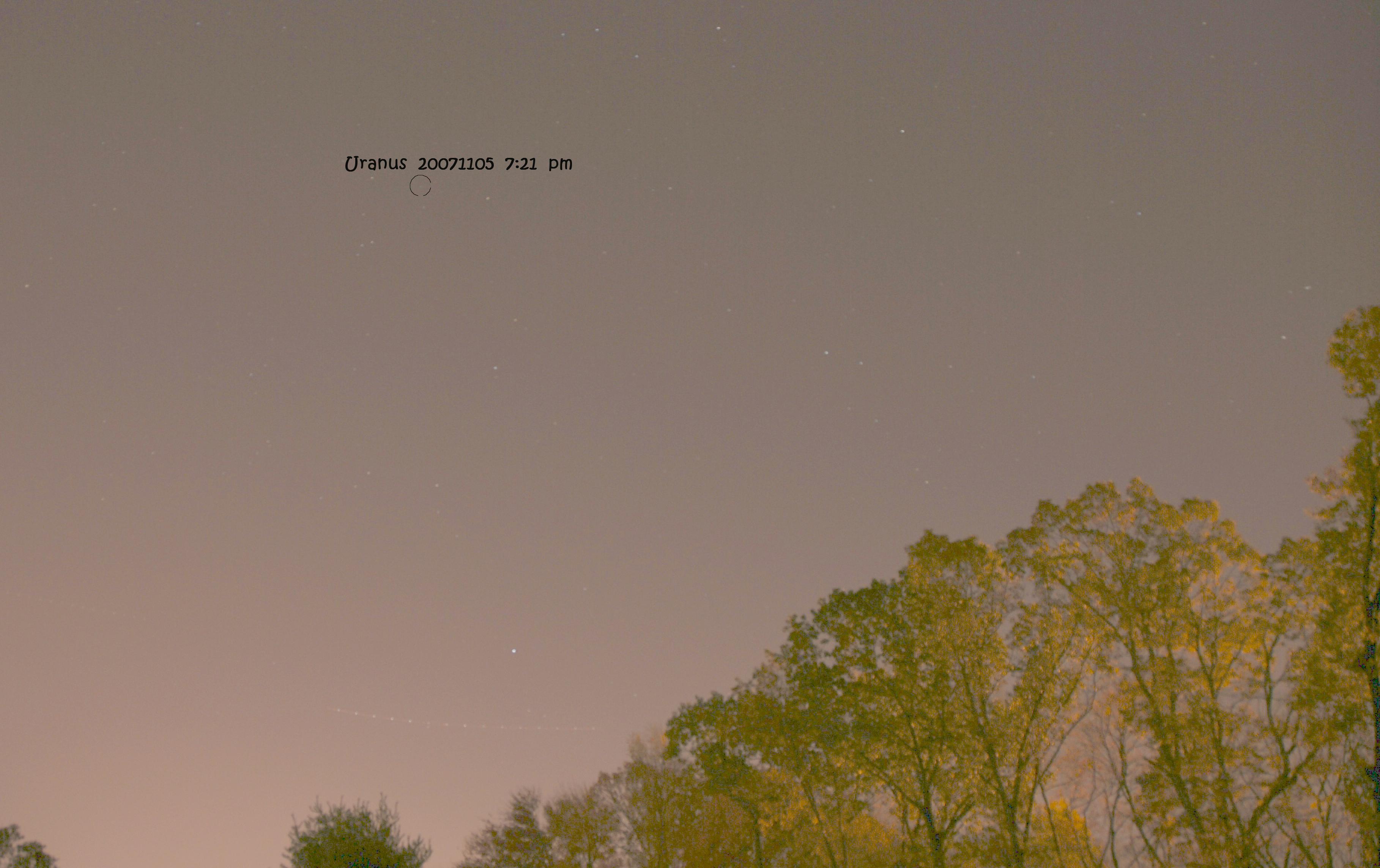 Looking S as airplane passes south of Fomalhaut.
Uranus (circled) is high in the S sky.
Altair visible W and slightly N of Saturn.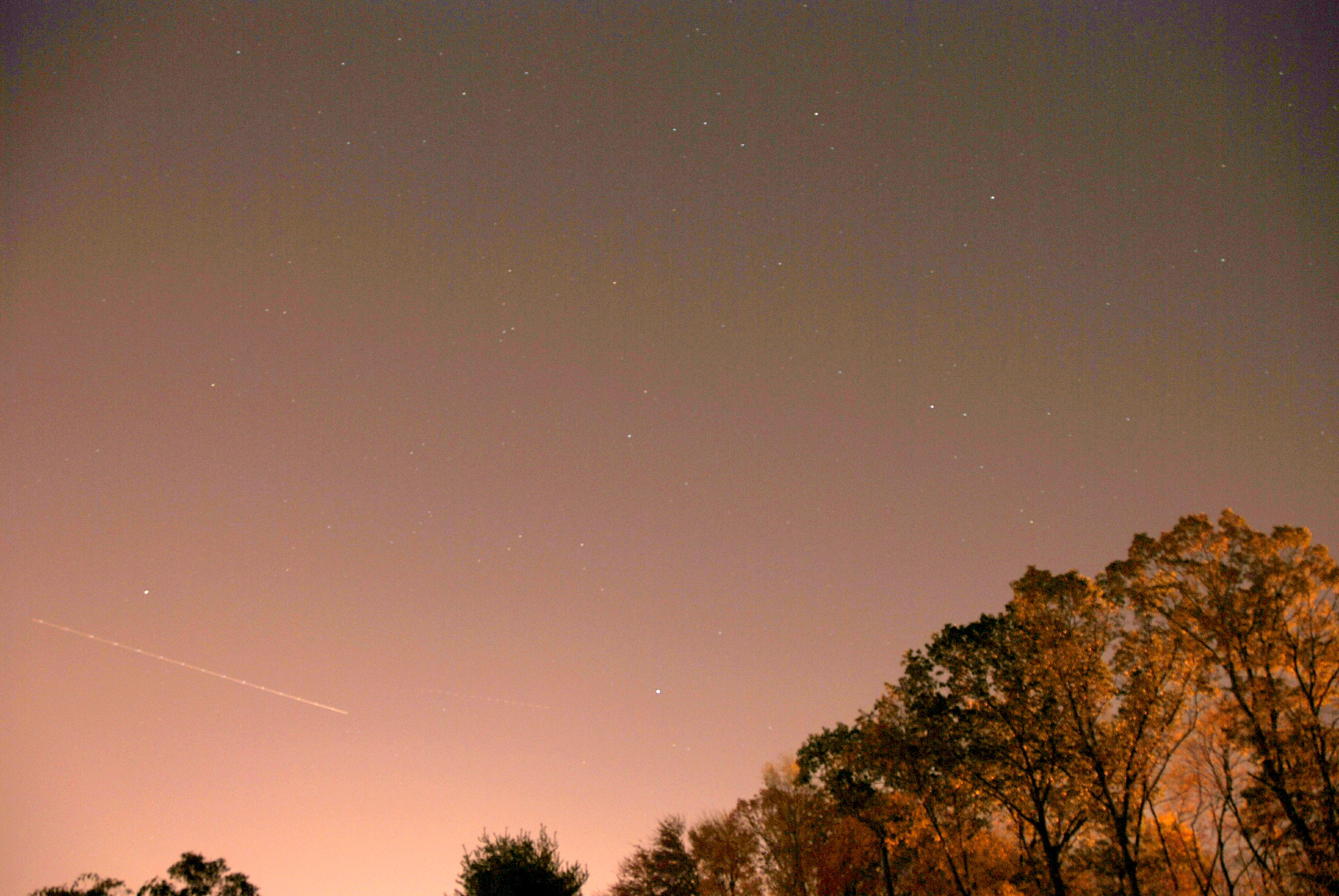 Looking SE as 2 airplanes fly near Fomalhaut.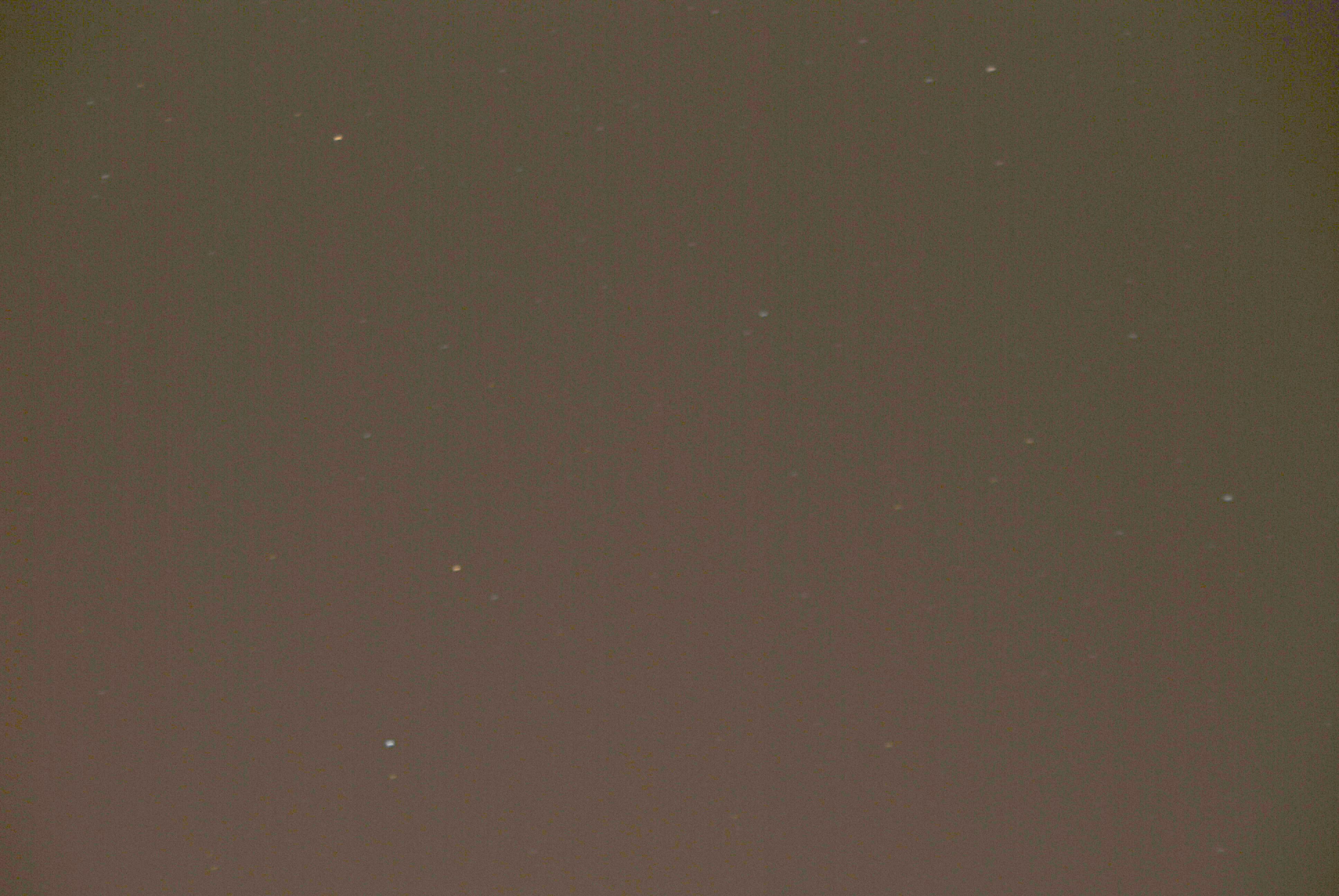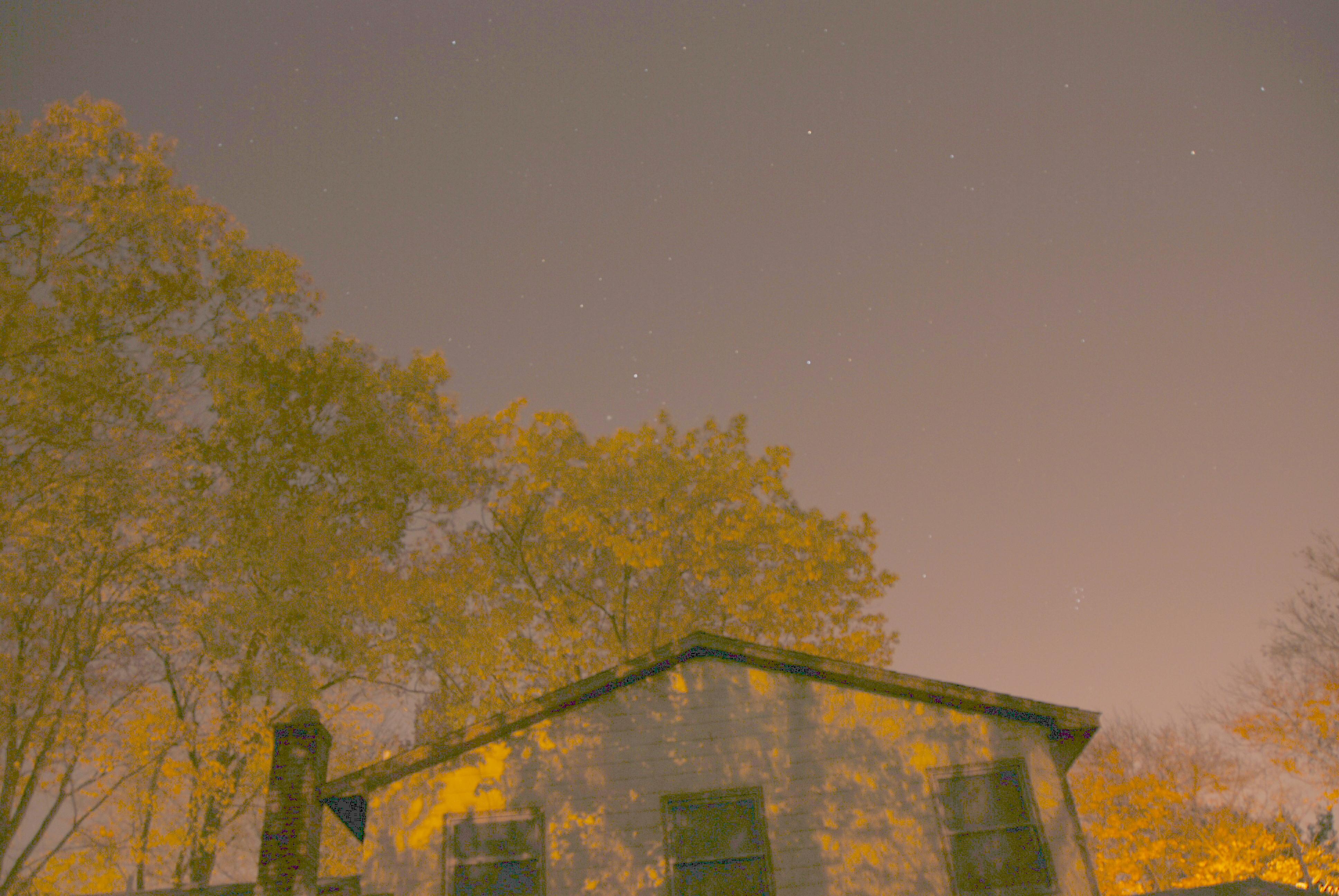 Looking ENE The Pleiades above right edge of house roof.
Comet Holmes (17P) above tree above house.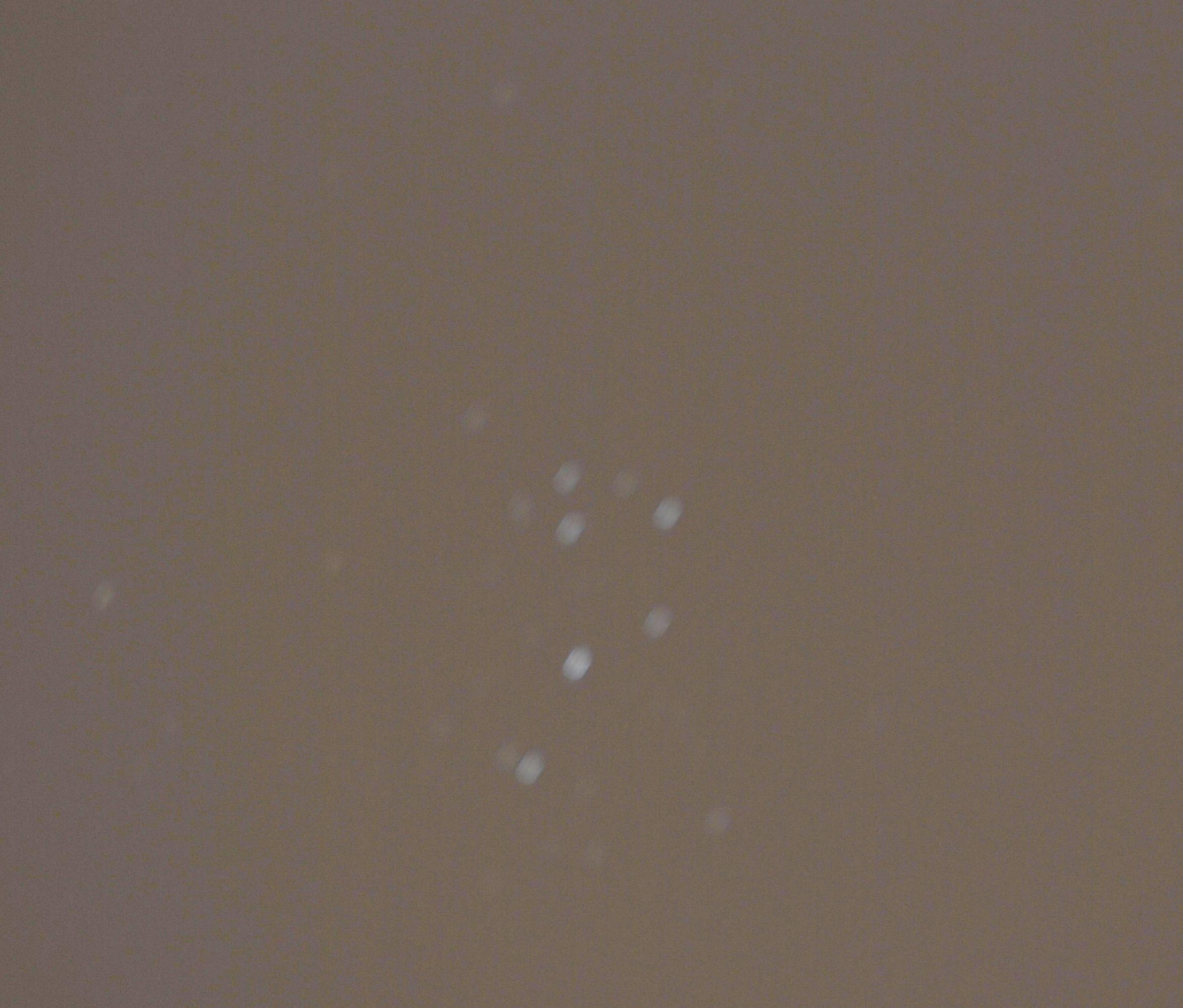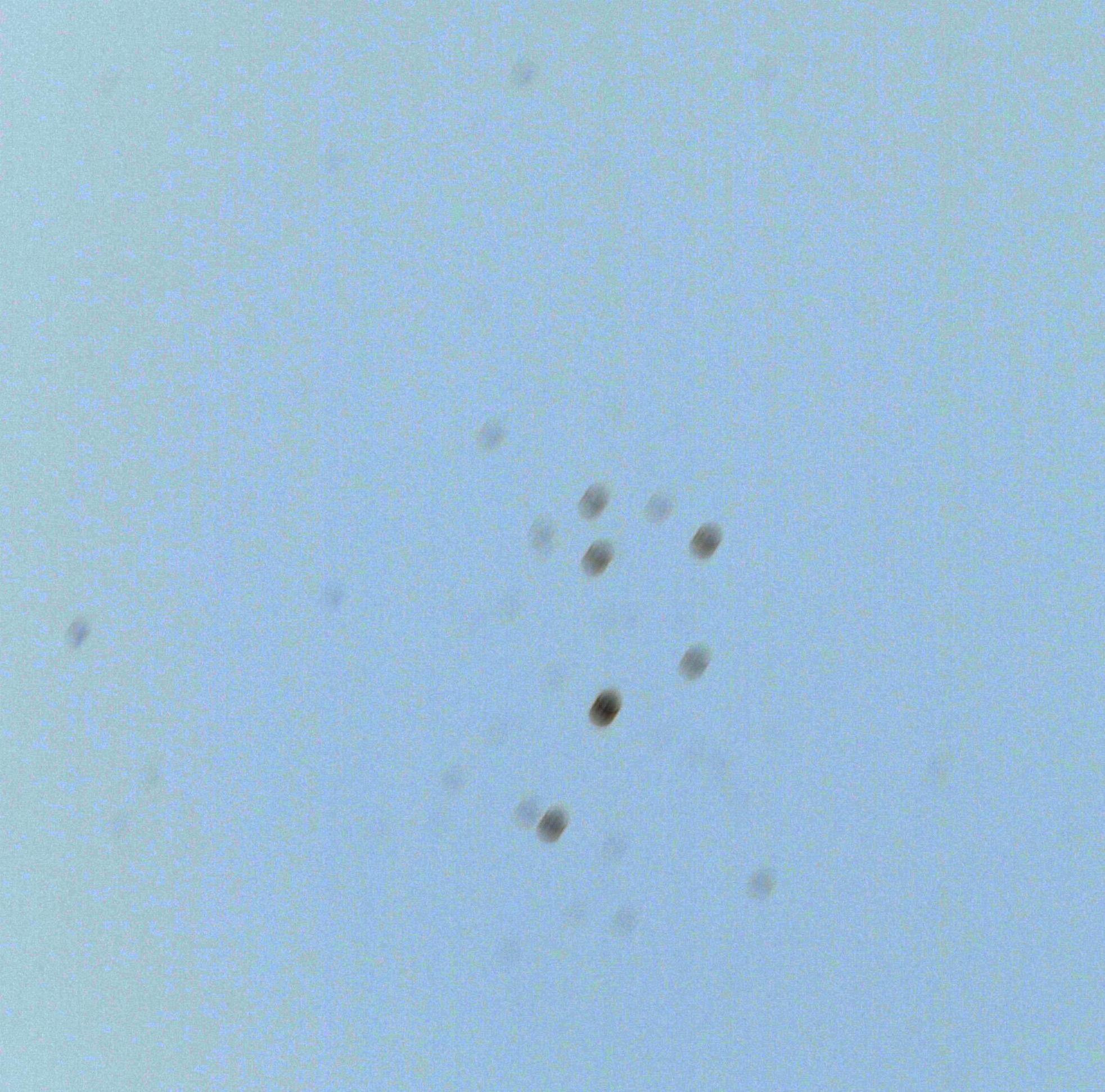 Color & and Negative of The Pleiades 15 sec, F5.6, 200mm.